Diane and Sherwood Spend
Christmas in Yosemite
2001
In February of 2001, we sent in our entry in the lottery for Yosemite's Bracebridge Dinner -- a gala event that has been held in the Park's Ahwahnee Hotel at Christmastime since 1927. We did it on a whim, not really expecting to have anything come of it. We heard that we were among the lucky folks in July, and eagerly looked forward to the event from then until Christmas.
We weren't disappointed in the slightest, but we were a bit astounded at just how lucky we were after having chatted with our table-mates at the dinner. One of the other couples at our table had waited a dozen years to be selected, and another had waited twenty-three years for a place at the table! In 2002, the year after this experience, Yosemite increased both the number of "performances" of the dinner and its price, the latter by an enormous amount, which was accompanied by the lottery's elimination. It's safe to say that if we hadn't won our place at the 2001 dinner, the later price tag would have kept us from ever attending.
So, for us, when we use the term "once in a lifetime experience" is used for this dinner, it's not an exaggeration! Click here to be taken to the Bracebridge Dinner's website.
The park put on its finest winter weather for us while we were there, and we stayed in the Ahwahnee Hotel (another once in a lifetime experience all by itself) on Christmas Eve and Christmas day. Each of the four sections below take you to a selection of our snapshots. In every case, you can click on the small image to see a larger, more detailed one -- please do!
A major debt of gratitude is owed to Diane's younger son, Colin Vickers, who held down Fort Harrington and cared for our menagerie while we were away. Love ya, Colin!
---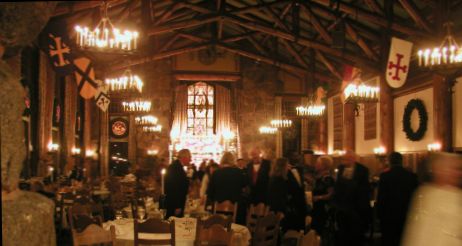 ---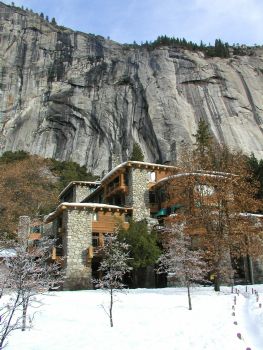 ---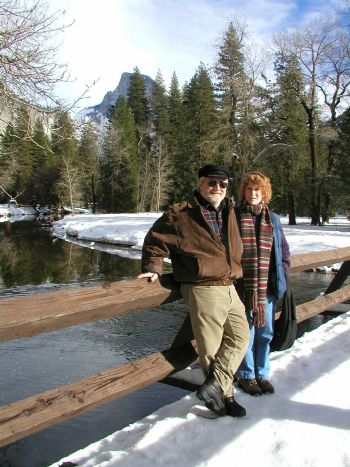 ---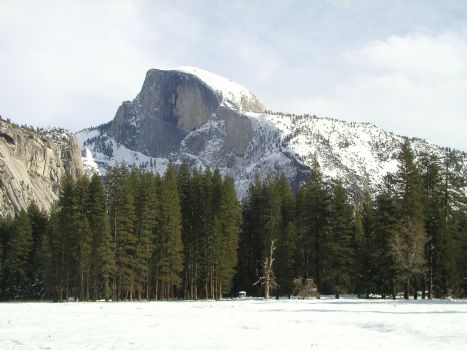 ---
---