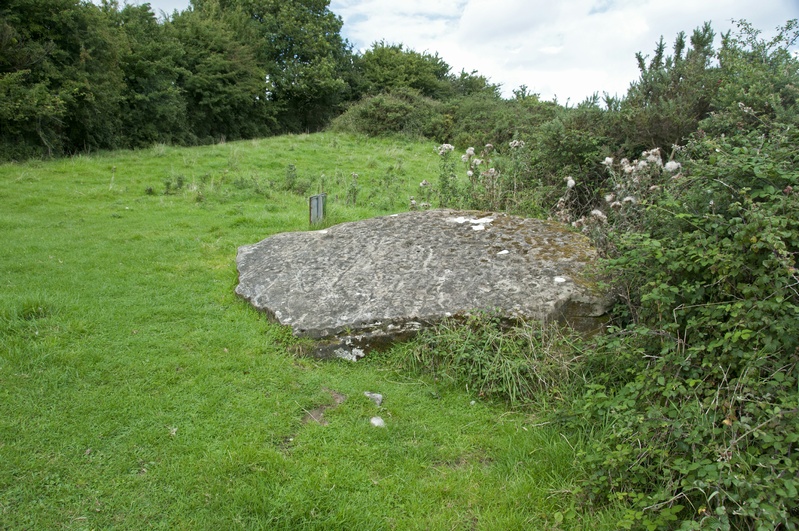 The Clonfinlough Stone.

About six feet across, this great slab rests in a cow pasture. Its surface bears engravings that may be from as long ago as the Bronze Age, and bears similarities to artifacts from that era found on the Iberian Peninsula, hundreds of miles and a sea away.

I wish I had known all of that before I visited the stone -- I would have taken a few more (and more detailed) photos of its surface.