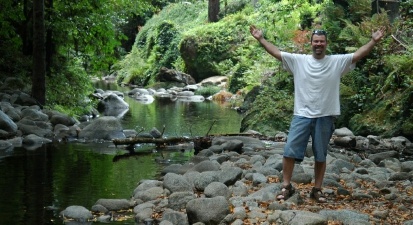 Images of Doug as a Man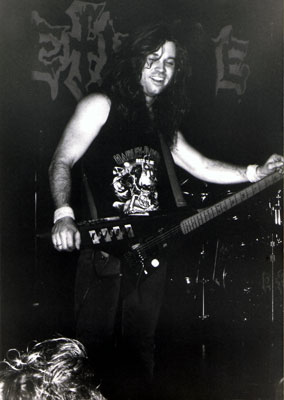 (Photo from the Defiance website.)
Another picture of Doug at work with Defiance appears at the bottom of this section.

Please click on any small image to be taken to its larger counterpart:
With his dad and brother, 1992.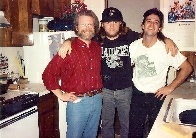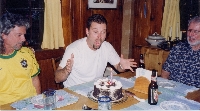 With his great-uncle Calvin and Calvin's son, Chris, 1999.
Football with the brothers, 2000 (stepbrothers Colin and Ryan, standing).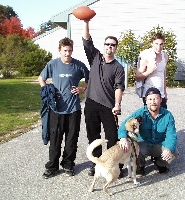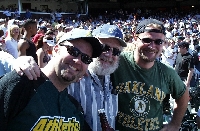 A's fans in the Giants' home park, 2001.
Teaching Ryan and Adam proper gamesmanship, 2001.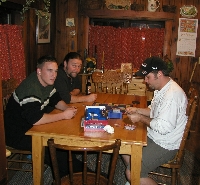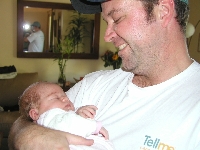 New Dad with Grace, September, 2002.
Fishing in the Santa Cruz Mountains, 2002.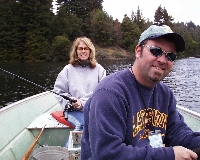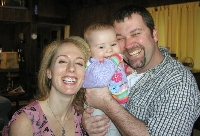 Happy trio, 2003.
A hard-earned (and well-appreciated) college diploma, 2003.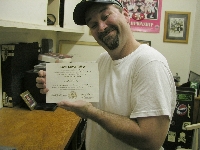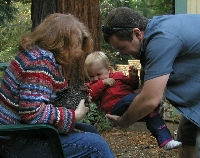 Introducing Grace to one of Dad's and Diane's chickens, 2003.
Dad's home from work! (2003)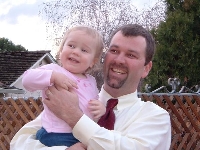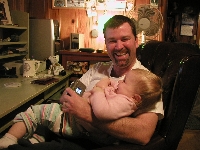 In Dad and Diane's Boulder Creek cabin, 2003.
Big Basin California State Park, 2004.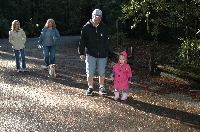 Doug and Grace, 2004.
At the San Francisco Zoo, 2005.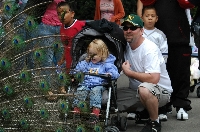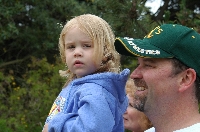 Doug and Grace, 2005.
A family moment, 2005.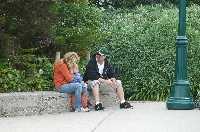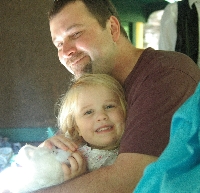 Doug and Grace, 2005.
Doug with his Dad and Adam at Ryan's wedding, June, 2006.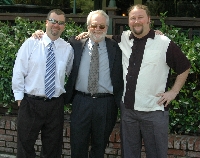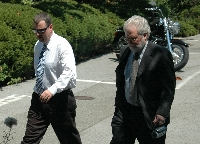 A walk and a talk with his Dad, June, 2006. If you view the larger version, note the identical ears.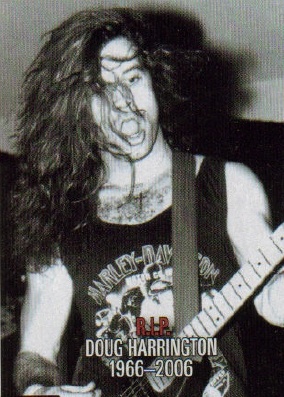 Doug's death notice in Revolver magazine. Clicking on this image will take you to a scan of the article, which contains some errors: Doug was born in Northampton, Mass. (not San Francisco), and died in hospice in Lafayette near his home in Pleasant Hill, California.