Memorial services inevitably swing attention to those who carry on, and this is the next generation:
David Hollis, Reva Kidd, Kiana Mari Kidd Hollis (in the blanket), and Grace Lyons Harrington.
I (Sherwood Harrington), for one, could not be prouder or more hopeful.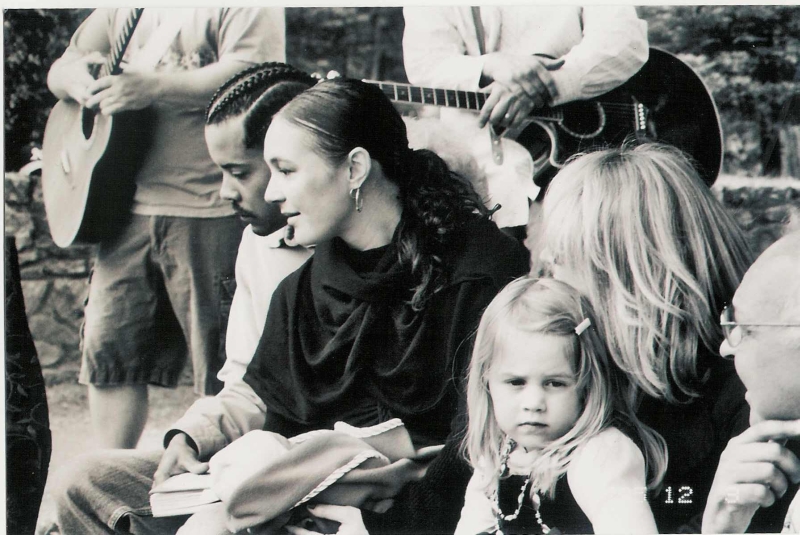 Photo by Betsy Berdge, courtesy of Reva Kidd.
(Use your browser's back button to return to the main still images page.)