Welcome to Diane and Sherwood Harrington's family website!
This site is an "album" of our photos and other memorabilia; it is always (if sporadically) under renovation.
Most of the images here are available by request at significantly higher resolution Please send any requests or questions to me, Sherwood Harrington, by clicking this link.
Enjoy!
Click on an item to be taken to it:


Our Second Trip to Ireland,
Summer 2010


Views from the Benches of Birr Castle Demesne



Ireland 2010 Snapshots for Ronnie Peterson

Visit to Filoli, Summer, 2008

Photos from the deYoung museum's
exhibit of Dale Chihuly's glass art,
Summer, 2008

Guinness-the-kitten in fall, 2007.

... like dogs and cats?

Max, 1992 - 2007


Winter break, 2006

A winter's dog walk with Lucile,
Late December, 2006

Five little pictures of the Coons.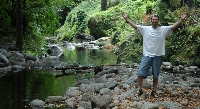 A memorial set of images of Sherwood's son,
Douglas M. Harrington,
compiled by Doug's family and friends.


A slideshow of pictures from the
Birr Castle Demesne,
County Offaly, Ireland,
where we spent the month of August, 2006.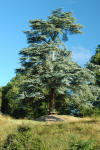 Pictures to accompany
The Red Tree Trail: 50 Trees of Distinction
by Brendan Parsons, the 7th Earl of Rosse.


Doug's slide show of
Diane and Sherwood's 2006 trip
to Ireland
(more than 450 images in many parts)


The Bothy Cat
A collection of pictures of a remarkable little
kitty who shared our home in Ireland in
August of 2006.


Christmas break, 2005


50 pictures from our lovely
Summer of 2005.


Yosemite's Bracebridge Dinner,
Christmas, 2001


February, 2001:
Our first snowfall in Boulder Creek


6 ancient pictures of some of
Sherwood's Dad's cars
Five examples of "CoolPix" slide restoration.
Sherwood's son, Adam, does voice acting and radio commercials.
Samples of his work can be found by clicking this link.
Sitemap courtesy of: